Our adopted charity for the Spring 2019 #TheEdCollabGathering is Grace Smith House.
Chosen by our Opening Keynote Speaker, Charles R. Smith Jr., for their unwavering commitment to victims of domestic abuse.
Charles R. Smith Jr. says:
"The Grace Smith House provides support and services for domestic abuse victims. This issue is close to my heart because I've known numerous victims of domestic abuse throughout the years including family members when I was a child. Since they are local, I know exactly who the money is going to and that it will be well used and appreciated."

Because #TheEdCollabGathering is a day of free learning, we invite you to donate what you would have spent on coffee, lunch, or even registration for an amazing day like this—pay forward to support others.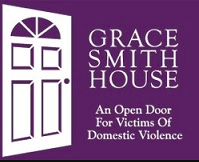 About Grace Smith House from their website:
Grace Smith House is a private not-for-profit domestic violence agency, providing both residential and non-residential services to victims of domestic violence and their children. We offer residential shelter, non-residential services, counseling, advocacy, legal assistance, and preventative education for residents of Dutchess County, NY and surrounding counties.
The Educator Collaborative is proud to adopt Grace Smith House during our event and hope you will consider donating to this important cause.
Visit their website or Visit their donation page.
❤  Pay the Joy Forward! ❤
---
*Disclaimer: Most "adopted charities" are identified by the United States Internal Revenue Service (US IRS) as 501(c)(3) charitable organizations at the time of their selection to the Gathering. View additional data reported to the US IRS by searching the Just Give database (quick results), ProPublica database (records download), or by visiting IRS.gov for information. The charities listed on this website are offered only as suggestions, a decision to donate is your personal choice. By clicking on third-party links that take you outside of The Educator Collaborative family of websites or by making a donation to these or any other charities, through any means, you (a) acknowledge that you are of legal age in your jurisdiction and (b) agree to thoroughly vet a charity before making a donation and (c) you indemnify and hold harmless The Educator Collaborative, LLC, and the presenters listed on this website, and their officers, assigns, members, and staff, from any claims, damages, or other harms arising from your actions.
Supporting charitable causes makes a big difference in their ability to sustain and serve. As with all charitable giving, do your research and when you feel confident in your decision, give what you can.