Heather Rocco, Joshua Flores, & Natalie Croney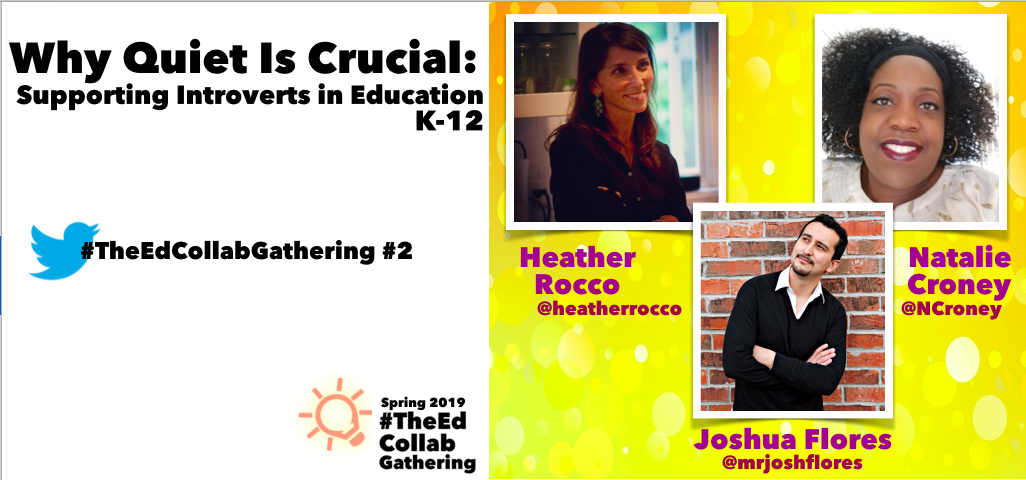 ☟⬇︎ Watch HERE ⬇︎☟
This Archived Session Is Available to View Through Summer!
*NOTE*: Some Newer Version Browsers block "autoplay." You may need to press the Play button manually on the video to join. Play may not appear until the session start time.
Heather Rocco 

is a member of The Educator Collaborative network.

Read her full bio here or request her for consulting or a speaking engagement.  Heather
is the recipient of the Outstanding Language Arts Educator from 
NJCTE
 as well as the Governor's Award for Arts Education from the State of New Jersey. With nearly twenty years of literacy instruction expertise at the secondary level, Heather has served as a classroom teacher, English Language Arts Supervisor for grades K-12, and an education consultant in some of the highest performing schools in New Jersey. She focuses much of her professional work on designing learner-centered, authentic literacy experiences for students.  She has supported districts in designing standards-based and student-focused curricula, adopting new instructional methods, and leading school-wide initiatives with passion. Additionally, Heather has an extensive background in supporting and coaching literacy leaders.
Josh Flores is an independent consultant focused on curriculum and literacy instruction. He began his career in education in 2007 and has experience as a classroom teacher, university researcher, state director, and district curriculum coordinator. He enjoys incorporating multimodal literacies into lessons and professional development workshops, such as video editing and podcasting. He has the honor of being a member of NCTE's (National Council of Teachers of English) Literacy Assessment Committee and Member-at-Large for the Conference on English Leadership. He is also a dad, ISFJ, and reader who enjoys writing in the margins and underlining beautiful sentences in stories and research articles.
Natalie Croney
is an English educator for Bowling Green City Schools in Bowling Green, KY.  She is originally from Hopkinsville, Kentucky and is the eldest of three children. She attended Western Kentucky University where she earned degrees in Public Relations and English & Allied Language Arts. She loves good music, good books, writing, teaching, and cooking.