Our All Star Tech Team make this day possible!
Our tech team is all volunteer and made up of engaged (and engaging!) educators from around the world.
Please join us in thanking them for their work supporting presenters, The Gathering, and all of you!
Tech Team Leader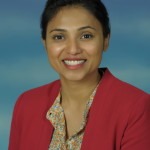 Carolyn Hillarious  has been teaching in the United States and Internationally for more than 15 years. Before she began her role as a literacy coach, Carolyn taught children with special needs in both inclusive and special education settings. Carolyn holds a masters degree in Special Needs and Early Childhood Education from The George Washington University. She is a technology advocate and strongly believes that technology helps level the playing field for individuals with diverse needs. Carolyn is a Google Certified Educator and avid supporter of all of The Educator Collaborative initiatives. Follow her on twitter at @chillairous
Tech Team Co-Leader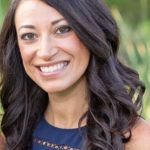 Jessica Walsh is the K-12 ELA Instructional Specialist for Indian Prairie School District 204,the fourth largest district in Illinois, serving 28,500 students from suburban Chicago. Before starting this role in 2017, she taught 7th grade English Language Arts in District 204 for 11 years. She holds a masters degree in Reading Instruction from Concordia University – Chicago. Jessica is a strong advocate for equity in education and literacy access for all, which is why she proudly supports the work of The Educator Collaborative. She is a Google for Education Certified Educator and Trainer.  Follow her on Twitter @storiestoldinsf and #FutureReady204.
Tech Team Members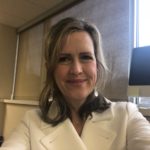 Kristin Patrick is a K-5 Technology Integration Coach with Noblesville Schools in central Indiana. Before joining Noblesville Schools, she worked as a children's librarian and a school library media specialist for over ten years. Kristin holds a masters degree from University of California, Los Angeles and works as adjunct faculty with the Indiana University-Purdue University at Indianapolis Department of Library & Information Science within the School of Informatics & Computing. She serves as Vice President of the Indiana State Reading Association and takes joy in documenting her reading life through Goodreads. She is also a Teacher Consultant with the National Writing Project. Follow her on Twitter @krismarley12.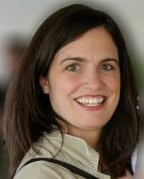 Diana DaCosta has spent 14 years as an elementary classroom teacher and is now a Technology Integration Specialist for the West Orange Public School District in New Jersey.  During her last two years in the classroom, she sought ways to upgrade her practice infusing technology effectively into the heart of the elementary classroom. This was accomplished through the use of social media, implementing a 1:1 Chromebook pilot, and leading a GAFE launch in her school.  Her goal is to inspire and share a passion for tech ed with others within the educational community.  She is especially determined to dispel the stereotypes that "little kids"  can't use technology effectively in the classroom. She is a proud supporter of #TheEdCollabGathering. Follow her on Twitter at @dmdacosta13.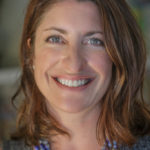 Shawna Coppola , a Fellow of The Educator Collaborative, has been an educator for almost two decades.  Shawna has worked both as a middle school language arts teacher (6-8) as well as a literacy specialist/coach (K-6). For the majority of that time, she has taught in multiage classrooms and is effective at engaging learners of all ages in reading, writing, speaking, viewing, and listening experiences. As someone who believes in neurodiversity, she is a fierce advocate for all students–in particular, for those who may not fit the profile of a "typical" learner.  Shawna is the author of Renew! Become a Better-and More Authentic–Writing Teacher as well as a number of pieces that have been featured in Literacy Today, The Reading Teacher, Education Week, The Nerdy Book Club blog, and others. Follow her on Twitter @shawnacoppola.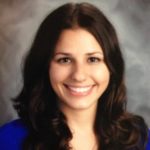 Jackie Epler is a collaborative educator with experience in PreK-6 classrooms in urban and suburban communities in New Jersey. As a certified reading specialist and Google Educator, she carefully balances her love of literacy with technology. She works both as a team-leader and professional development presenter in her district, facilitating professional development on a variety of content areas. She firmly believes in differentiating to meet the needs of all learners (students and teachers alike) in order to achieve the best results.  For her, it is paramount that she teach for understanding. Thus, she develops innovative learning opportunities for her students that uniquely meet their needs while also changing them from receivers of knowledge to producers of knowledge. In her current fourth grade classroom, her ever-growing classroom library invites students to learn and grow. As a reader, she regularly reads a minimum of 60 books a year and encourages her students to do the same. Follow her on Twitter @jdepler2.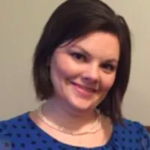 Brittany Howell is a Technology Resource Teacher and Student Technology Coach at St. Patrick Catholic School in Louisville, KY. She enjoys collaborating with teachers and students throughout all grades (K-8) and teaching the Technology Research course in the middle school. She loves helping teachers and students incorporate technology in authentic ways to enhance 21st century learning. Brittany has led sessions at several national conferences and is honored to have her interview published in Make Learn Succeed: Building A Culture of Creativity In Your School. She is also participating in the Social Media Internship with the Educator Collaborative, where a cohort of educators have worked to develop the Digital Journey to Empathy project. Follow her on Twitter @bhowell_3